I appreciated that there was no upsell or pressure to do extra procedures. Dr. Frank is very thorough, personable and a professional. I'd recommend him to anyone in the Thousand Oaks area in need of a dentist.
Dr. Frank is AMAZING! He's an incredibly kind, caring, friendly and patient dentist. I brought myself and my two young kids all in one day to see him for a teeth cleaning. Not only did he take his time to clean my teeth and cavity, he was also VERY patient and sweet with my girls who are 4 and 7.
I am really lucky to have found Dr. Frank and his staff. If you are seeking someone who has experience, and a great chair-side manner, go to Dr. Frank. All his patients are treated with dignity and respect, regardless of what form of insurance they are paying.
Dr. Esfandiari and his team are amazing!! They all seem committed to making sure all my dental needs are met and that I leave pleased with my visit.
Doctor frank has been my dentist for many years and I have always enjoyed every visit to his office. Making appointments is really easy and the office tries to get you in ASAP when you are in pain and in need of help. He always makes the patient feel taken care of and does his procedure smoothly. Many of the thing I've had done like cleanings and fillings were done precisely and I didn't have to go through pain because he is super gentle with you.
Dr. Esfandiari (Dr. Frank) is literally the best dentist I've ever been to! I had pain and he figured out what it was in about one minute. He extracted one of my wisdom teeth--I was very nervous but he made the process painless and quick!
WOW!!! Dr Frank just saved my life!!! I had a broken tooth. Got in for it repaired it & it looks beautiful!! Like nothing ever happened!! I'm SO HAPPY!!! Many thanks to Dr Esfandiari!!
I chipped my tooth called dr frank and within three hours he saw and me patched me up and am I extremely happy with the results I highly highly recommend him he's a life saver
My grandma's friend referred me to Dr. Esfandiari. Going to him was the best decision I could have ever made. At first I will admit that I was very skeptical of him.. But I soon realized he wanted what was best for me. I had an emergency with a tooth and he came in on what was probably supposed to be his day off and he helped me get out of pain. And he made me feel comfortable every step of the way.
Dr Esfandiari and his staff have always been amazing to me, and nothing short of that. He doesn't treat me like a patient. He treats me like a close friend, and that really makes a huge difference to me. Not to mention he is always very patient with me and takes it very slow with me. That goes a long way with me and really helps me get through it.
Welcome to Village Family Dentistry in Thousand Oaks, CA
Five-Star Dentist in Thousand Oaks, Simi Valley, Moorpark, and Westlake, CA
At Village Family Dentistry, our
Thousand Oaks dentist
,
Dr. Frank Esfandiari
cares about your comfort, safety, and health.
Dr. Esfandiari and his professional staff are dedicated to providing exceptional dental care to all ages and are committed to helping our patients rejuvenate their dream smiles!
Dr. Esfandiari's Thousand Oaks dentist office is an oasis of comfortable dental excellence. Our priority is always your comfort in our office, so Dr. Esfandiari can perform amazing restorative, surgical or cosmetic dentistry in Thousand Oaks, CA!
Every patient at Village Family Dentistry is always treated with individual attention, personal service and gentle care.
We want our patients to be informed about the condition of their dental health, and we hope our patients can use this website as a resource and a useful tool to keep their oral health. We encourage our patients to go over our
blog
and dental services section for your dental care.
Get the most out of it
Village Family Dentistry in Thousand Oaks offers amazing money-saving offers. Come check out our coupons and promotions prior to visiting our office.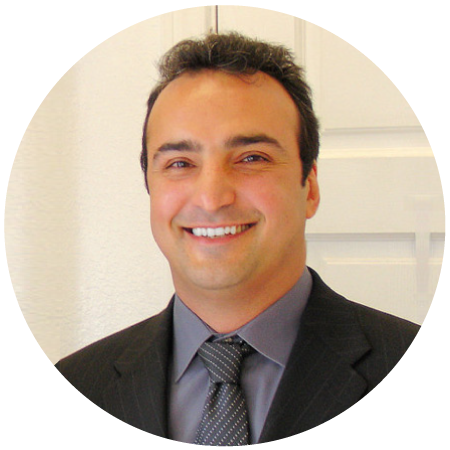 Frank Esfandiari, DDS
Meet our Dentist in Thousand Oaks
Dr. Esfandiari graduated from New York University in 2003. In his practice, his mission is to make excellent quality dental care affordable for everyone. He cares about your comfort, safety, and health, and every patient is always treated with individual attention, personal service and gentle care.
Dr. Esfandiari is certified and has a passion for cosmetic dentistry. He always strives to provide all patients with an exceptional standard of patient care.
Meet Dr. Esfandiari
Comprehensive Care for Patients of All Ages
Village Family Dentistry in Thousand Oaks is your local, comprehensive dental care solution for the entire family. From routine
cleanings
to
dental implants
,
Dr. Frank Esfandiari
provides exceptional dental care to patients in a gentle, caring atmosphere.